We have solutions for your production
From the individual assembly device to the fully automated production line
...we develop innovative solutions and build special machines for the automation of your production.
Special machines
Creative ideas. Constructive cooperation. Innovative solutions.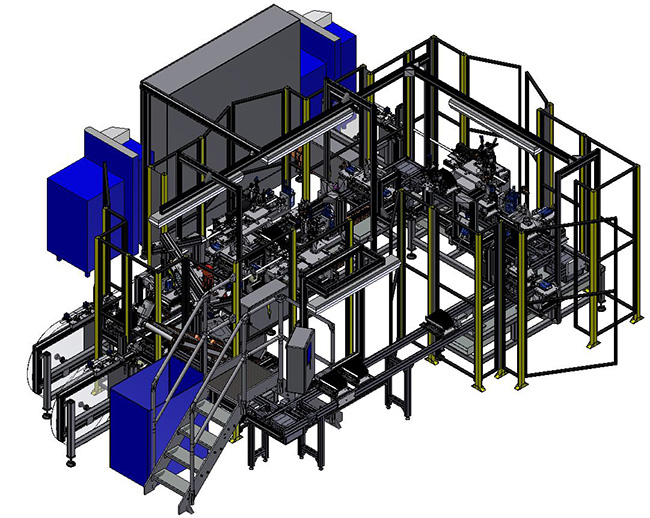 We have decades of technical know-how in building special machines out of the predecessor companies HERZOG, KMW and STEMA.
With handling and storage systems, assembly cells and test and measuring stations we ensure safe and cost-efficient production and high productivity.
Assembly machines for the automotive industry.
Testing and measuring as well as packaging systems.
Production and finishing maschines in the textile and ceramics industry.
Handling systems with multi-axis or robotic applications.
Your advantages:
Safe construction according to current guidelines and standards.
Cost-effective and productive.
Repeatable processes integrated into your production process.
Integration into your process control systems or integrated solutions from a single source.
Planned and built in Germany. Commissioning all over the world.
Modern and innovative solutions with camera systems, vision sensors, RFID, laser marking, etc.
-> Your way into Industry 4.0
Assembly machines
Ergonomic and efficient solutions for assembly and testing processes.
Flexible and versatile devices with multifunction tools, work instructions, right up to multi-camera solutions and 100% quality assurance.
Integration into the production control system of the customer.
Continuous tracability using RFID, barcodes or QR codes.

- robust, flexible, reusable -
Contract manufacturing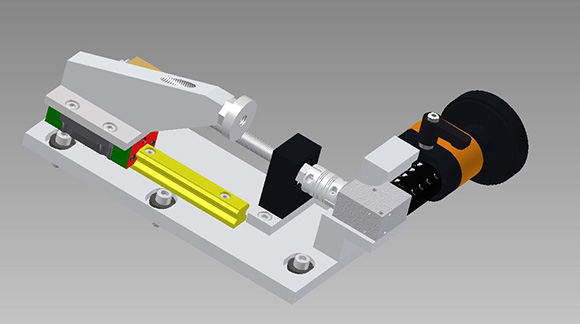 according to customer idea, customer drawing or co-engineered together with us
We manufacture - even at short notice - individual parts, small series and complex assemblies in-house:
CNC contract manufacturing (turning, milling, grinding).
Welding according to EN 287-1 135/141.
Assembly work with final 100% quality assurance.
Electrical engineering
Customer-specific solutions at HEKOMA
Our team builds for you.

Control cabinet construction according to your specifications. Clean, fast, function-tested.
Planning and design of control cabinets according to your wishes.
Installation on your machines, on site or in our house.
Retrofit of current control generations, drives or MDE systems.
Programming
Customized solutions for complex automation tasks
We program for you.
PLC systems Siemens Simatic S7-1200/300/1500/ET200/LOGO!
and Software-PLC
HMI systems Siemens TP/KTP/Panel-PC
Drives: Lenze/Siemens/SEW
Control computer for modular mounting systems
Process data acquisition and tracability for your plant.
Equipped with:
Control cabinet
PC with UPS, data storage, Windows interface
Monitor, keyboard and mouse
16-port ethernet-switch
OPC UA interface
Bus interface for the connection to your machine park
Benefits:
Documentation of selected production parameters
Direct evaluation of the manufacturing processes on the master computer
High process reliability
Low capital expenditure
Long-term storage of process data directly in the control computer or transfer to factory storage media
Your way into the age of Industry 4.0